PHONE: 1-603-763-2668
When to call? See the clocks below or click to see the timezones clearly here...

EMAIL: info@mtnspirit.org
ONLINE FORM: Click Here
FAX: 206.984.0962
SKYPE: mtnspirit
Want some info?: Online Form

Mountain Spirit Institute USA
P.O. Box 5002 / 140
1857 White Mountain Highway
North Conway, NH 03860-5002 USA
(1) 603-763-2668


Mountain Spirit Institute (USA West)
15 Edgemont Circle
Durango, CO 81301
TEL: (970) 382-9117
Mountain Spirit New Zealand
250 Hawea Back Road, RD 2
Wanaka, 9382
New Zealand
TEL: (1)-603-763-2668
TEL: (64)-3-443-5669(NZ Landline Number)
CELL: (64)-204-111-2668 (RR)
CELL: (64)-204-111-2669 (AR)
REGISTER FOR A PROGRAM:
Start Here
Queries About Peru? Call us, but first read our FAQ's and RESOURCES Page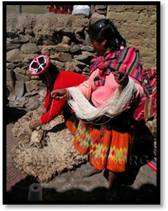 We're happy to provide information on our contacts and knowledge of Peru from years of running programs even if you're not enrolled with an MSI program. Because of the number of inquiries we receive for contacts and travel information, we've realized, that while it's a service that matches our mission statement, we also realize that it takes a certain amount of time to respond to all the inquiries we receive. Acknowledging this, and in the spirit of the Peruvian custom of "Ayni", reciprocity, we ask that you consider one of the following:
- Giving a tax deductable donation of some amount that you feel is appropriate to Mountain Spirit Institute. You'll receive an official donation receipt from us. We do not charge for providing information to you!
- Please mention that Mountain Spirit Institute was of some help in planning your trip to Peru on your/or our Facebook page, on TripAdivsor.com or on our Blog .
- Please mention us to anyone you may know that is interested in a Peru educational experience (in small groups), as we endeavor to fulfill our mission by showing more North Americans the wonderful world of Peru. Thanks!



Espagnol
Si desea información sobre nuestra organización, póngase en contacto con nosotros. El director habla francés, alemán y español. Aunque su gramática no es grande, su conversación son adecuados. Por favor llámenos al 1-603-763-2668, o envíe un correo electrónico randy@mtnspirit.org
Deutsch
Wenn Sie Informationen über unsere Organisation, wenden Sie sich bitte an uns. Der Direktor spricht Französisch, Deutsch und Spanisch. Obwohl seine Grammatik ist nicht sehr groß, sein Gespräch Fähigkeiten angemessen sind. Bitte rufen Sie uns an unter 1-603-763-2668, oder per E-Mail randy@mtnspirit.org
Français
Si vous souhaitez des informations sur notre organisation, s'il vous plaît contactez-nous. Le directeur parle français, allemand et espagnol. Bien que sa grammaire n'est pas grande, sa conversation, sont adéquats. S'il vous plaît appelez-nous au 1-603-763-2668 ou par courriel randy@mtnspirit.org