FAQ'S & RESOURCES

Greetings!

Since we get a number of inquiries per month, both from friends and those who've seen our blog or website on Peru, we ask you take a look at this web-page. We created with you in mind. After you've checked it out, and you would like any personal contacts in Peru, please give me a call at 603-763-2668. Our telephone number is a VoIP phone and rings whether we're in NZ, Peru or the U.S. at no extra charge to either you or Mountain Spirit.


Please Read on....

In the Spirit of Ayni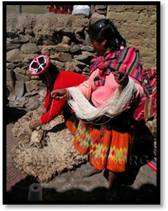 We're happy to provide information on our contacts and knowledge of Peru from years of running programs. We're happy to be of service, even if you're not enrolled with an MSI program.
Because of the number of inquiries we receive for contacts and travel information, we've realized, that while it's a service that matches our mission statement, we also realize that it takes a certain amount of time to respond to all the inquiries we receive.

Acknowledging this, and in the spirit of the Peruvian custom of "Ayni", reciprocity, we ask that you consider one of the following:
- Giving a tax deductable donation of some amount that you feel is appropriate to Mountain Spirit Institute. You'll receive an official donation receipt from us. We do not charge for providing information to you!
- Please mention that Mountain Spirit Institute was of some help in planning your trip to Peru on your/or our Facebook page, on TripAdivsor.com or on our Blog .
- Please mention us to anyone you may know that is interested in a Peru educational experience (in small groups), as we endeavor to fulfill our mission by showing more North Americans the wonderful world of Peru. Thanks!
RESOURCES
MSI's Blog has a column just on Peru Posts. They are probably the best source of info I can suggest. I've written a number of articles (and continue to add to the list) on Ollantaytambo, Machu Picchu, Pisac, The Sacred Valley, Machu Picchu, and Lake Titicaca
Links on our Resources page has a few important leads on Peru and orgs there.
Pristine Water Bottle: This filter keeps you healthy: See our blog post on it.
Travel Essentials: See our blog post on important items to bring along.
MSI: Call me at 603-763-2668 or email randy(at)mtnspirit.org

FAQ's
Accomodation: Got any suggestions on where I can stay?
Depending on the situation and your destination, we would love to set you up with our contacts in Peru. Just give me a call. Some are friends, and this would be a case-by-case basis. Others have rooms set up as family stays and are waiting for your arrival.

Our guides and contacts in Peru will also be happy to help. They are located in Lima, Cusco, Puno, Amantani Island on Lake Titicaca, Ollantaytambo, San Isidro, Aquas Caliente, Huaraz and the Hylas Valley in the Cordillera Blanca, and Trujillo
Altitude: Is Altitude a problem? How should I prepare
Taking it slowly the first few days to allow time for your body to acclimate is the most important rule for adjusting to altitude. By the time we embark on any significant hiking or climbing, you will be fairly well adjusted to the altitude. Use the old climbing protocol of 'climbing high and sleeping low' to properly acclimate. Cusco is at 3362 Meters (about 9500 ft.) and higher than Machu Picchu, so one should plan on taking it a bit easy the first day. Diamox is not the best thing to take as a preventative as it can mask other symptoms. Altitude sickness can be serious with vomiting, headache and even pulminary symptoms. Pressure breathing really works. Call me if you'd like to know more about how to do this simple technique.
Altitude: Do Coca leaves help with altitude sickness?
Some studies have shown that taking (tea or chewing) coca leaves over a two month or more period may allieviate some symptoms of altitude sickness. It certainly give you more energy to compensate for the stress your body goes through when encountering altitude, but don't count on drinking coca tea right off the bat to help with altitude, clinically speaking anyway.
Communications: How do I keep in touch?
CALLING CARDS : having a calling card will be useful or better yet, you can purchase a Peruvian calling card and use it for calling the US. It's very reasonable
PHONE: Phones are in "cabines" in even the smallest of towns, where you can make in-country or international calls.
CELL PHONE: You can rent a cell phone at the airport upon your arrival. These are a bit more expensive than buying a phone at the market or at a store, and getting a pre-paid card and "sim card". This is almost essential, and we highly reccomend you do this, especially if you'll be in Peru for more than a couple of weeks.
EMAIL: There are public computer booths/stalls where you can log onto the web for approx. $.50/hour. Having a web-based email such as Yahoo! or Hotmail is free, so you only pay the hourly rate. It can save a bundle on phone calls.
MAIL: Peruvian stamps aren't the cheapest but are works for art. Regular mail's reliability has improved somewhat, especially for letters, which take about 2-3.5 weeks in delivery time. Mailing valuables, and any packages for that matter, is not recommended.
FAX: easily available, but more expensive than email, in many shops in Peru.
SKYPE INTERNET CALLING: Web based program available at all internet booths that allows free high quality international calling and video calling to and from Internet café computers. Simply create your own account and open it on any computer to start calling other Skype users or regular telephones for about .02 cents per minute
Contacts: Who do you know in Peru? See the bottom of this page
Gear List: What should I bring?
Please give me a call if you have any questions about what to bring for either a mountaineering, hiking or regular trip to Peru.
Health: What vaccinations should I get before I go?
Before you leave, The Center for Disease Control CDC recommends the following vaccines; see your doctor at least 4–6 weeks before your trip to allow time for immunizations to take effect.

Hepatitis A or immune globulin (IG).
Hepatitis B, if you might be exposed to blood (for example, health-care workers), have sexual contact with the local population, stay >6 months in the region, or be exposed through medical treatment.
Yellow fever vaccination, if you will be traveling outside urban areas.
As needed, booster doses for tetanus-diphtheria and measles.
Anti-malarial drugs are not necessary for travel to Machu Picchu, Cusco or any of the Andes.
Anti-malarial drugs may not be the right decision for you even if you are headed to the lowlands. Bug repellent could be the best choice. It's what I would do.

For more information on CDC recommendations, please visit their web site.
Health: How do I stay healthy in Peru?
The best thing I can reccommend is the Pristine water bottle with filter built right into the bottle. See our blog post on it. The second of course is don't eat raw veggies or salads unless you washed them yourself, they are peeled, or you're in a very very fancy hotel.
Health: What should I wash vegetables in?
Grape Fruit Seed Extract or GSE, by Nutribiotic, has been recommended for years as a bacteriacide and health supportive supplement. I've washed my veggies in a concentration for years, and taken it internally when sick at home or abroad. It kicks butt. If you've not heard of it, I highly recommend doing your own research on it. Available at most health food stores stateside. See our blog post on it.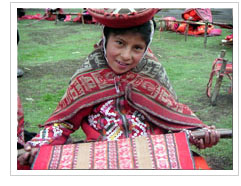 Language: How do I communicate?
I suggest you study the language before you go. A bit of effort to speak the language goes a long, long way with the local people. I can't emphasize this enough. Knowing some basic Spanish and a few Quechua words will do more than anything else to put you in closer touch with the people of Peru. Learning the basics is easier than you might expect. Start with Spanish tapes or a fun picture book with removable stickers of Spanish words (which one can put on light switches, night tables, and toothbrush). The Rosetta Stone is great, (a computer program) but a cheaper alternative is "Spanish Through Pictures" an out of print book by I.A. Richards. You can get by English, but it won't be pretty.
Money, Credit Cards and Debit Cards: How do I access cash?
Cash advances and debit machines are easily accessed in Cusco and Lima, however we have found that VISA is much more widely used than Mastercard. Have a backup card carried in a separate place. Transfers from Savings to your checking is also possible in some locations but not all. Traveler's checks may be cashed at some locations. Have a photocopy of your passport in a separate location in your luggage
Supplies and Belongings: What is available in Peru?
You can purchase most everything in Cusco that you'll need (shampoo, razors, socks and t-shirts, etc.), so you may want to buy some of these items there. Certainly, traveling light on the plane and buying a sweater in Cusco is a good way to go. However Gore-tex or similar rainwear is better purchased in the US. Consider also purchasing a large colorful Peruvian duffle bag once you are there for taking gifts back to the US.
Theft: I've heard stories, Will I get ripped off?
There are people who have traveled for ten years in Peru and never had anything stolen. There are others who have traveled for one month and have had things taken from them ten times. One can very easily take precautions. We recommend reading Lonely Planet's instructions about traveling safely.
Contacts: Who do you know in Peru?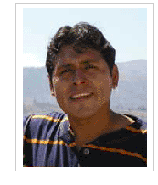 Guillermo Seminario: Cusco, Peru
Guillermo the musical director for the band Chimu Inka in Cusco, Peru has all but finished his training as a certified guide in Peru. He will be our host and help organize details about our trip. He is well versed on the history and culture of Peru. He also coordinates the Cusco Music Exchange for MSI and has been in the USA under special invitiation from MSI in the fall of 2008. He is a talented performer, having played various instruments since an early age.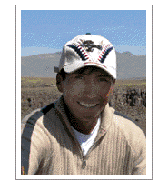 Richard Cari: Amantani Island, Lake Titicaca, Peru
Richard and his parents Sigundino and Marcelina Cari, own the Kantuta Lodge on the Island of Amantani on Lake Titicaca, Peru. Richard is a graduate of the Puno University and studied tourism and hospitality. Since graduating from the University, Richard and his family have been improving the family lodge which lies just meters from the shores of Titicaca.Richard Speaks Spanish, Quechua, English and Aymara.
Jorge Martel: Huaraz, Peru

Jorge is a veteran Peruvian mountain guide in the Andes' Cordillera Blanca range in Peru. He is a past president of the Peruvian Mountain Guides Association, and has studied tourism and hospitality in Austria. His experience and knowledge of the high Peruvian Andes is substantial. He is a founding executive member of the cultural non-profit group Llama 2000, a program dedicated to bringing sustainable environmentally and culturally sensitive backcountry programs to his native Ancash region of Peru. Jorge speaks Spanish, English, German, French and Quechua.