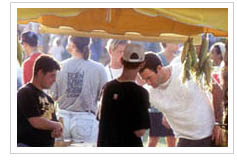 Sunapee SunFest 2007
Holisitic Health & Sustainability
For the Northeast
Last updated: 10/3/07 11:00 EST

THANKS EVERYONE!
What a succussful event. Mission accomplished: Education, Empowerment, Fun! MANY THANKS to all the vendors, musicians, speakers and volunteers that made the Sunapee SunFest a success. Stay tuned for more updates and an in-depth report on the event.

Marcia Wyman of Concord, You've won our Door Prize! And what is it? A choice of:
A. Four nights/Five days at a beautiful rustic cabin on the Maine coast of Machias Port.
B. Free Home Energy Audit
C. Dinner for two on the MV Kearsarge dinner boat on Lake Sunapee
(Fitting: RR's school newspaper advisor in '76!)

More Vendors and Speakers were at this Year's Sunapee SunFest.
Come and participate the Sunapee SunFest, sustainable living/holistic health festival. From Solar to Massage, from Reiki and Chinese Medicine to Biodiesel and Wind power. Volunteers needed, see below! Anyway you arrive, you're welcome.
Free admission/donations accepted.

Read Governor Lynch's 2007 Welcome Letter

Bring your own water bottle - Free refills provided by MSI. (Why? See below)
Date: Saturday Sept. 15th, 2007
10 a.m. to 5: p.m.
Mount Sunapee State Park,
Newbury, New Hampshire
Directions
Sunapee SunFest'06 Webpage
Click here : Last year's Images, vendors, speakers, and musicians.

--------------------------
- Visitors, no cover charge for this event, although donations are needed and welome.
- Come spend a great day learning and having fun!
- Businesses, share your holistic or environmentally focused business, practice or organization!

Bring your own water bottle - Free refills provided by MSI. (Why? See below)

Healthy, sustainable living and healing modalities, such as
Massage
Yoga
Acupuncture
Cranio-Sacral Therapy
Solar Energy
Bio-Diesel Technology
Herbs
Yurts, Tipis and other alternative structures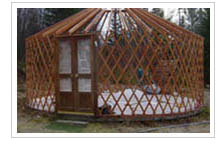 Nature-based activities, such as
Mini "Solo"
Primitive Outdoor Skills Experience
Children's Nature Hike
Hike through Mt Sunapee's Old Growth with the Forest Society's Dave Anderson and Becky Bense of New London.

Other Activities, such as
Children's Activities
Music for Children Performance
Solar Energy Demonstration
BioDiesel Car Demonstration
Live music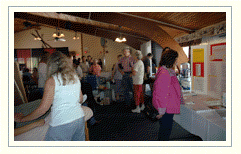 Vendors 2007 (see layout map)
A.C.T. Energy Drinks
14 Carrots Food Co-op
All Terrain of Sunapee, NH
Ancient Voices Harmonic Therapy
Anderson Chiropractic Center
Arbonne I'l - Jean Garofoli
Borlind of Germany/Sunapee, NH
Catherine Burbank, Essential Oils
Clear and Calm: Women's Health Care; Chiropractic,Jim Whedon/Nancy Rugo
De Luna Harps, Hooksett, NH
Dominican Republic Projects
Dorie Shaw Iridology
Evans BioFuels Inc. Enfield, NH
Fells Cove Designs - Lois & Deb Flanders, Newbury, NH
Fotos by Skot
Green Energy Options/Clear Mountain Solar
Healing Hogan: Brenda Courtemanche, Cranio Sacral & Accupressure
Heart of NH Magazine
Heron/Dragon Acupuncture - Deb Marshall, L.Ac.
Hummingbird Therapeutics
Hypnosis Solutions - Mary Howe
Independence Alternative Power - Jay Flanders, Newbury, NH
Infinite Persistence Institute of Sunapee Harbor, Gordon Weinberger
Jane King Energy Medicine & Hypnosis: Barbara Brennan School Graduate
Juice Plus, Holly Flanders, Park City, UT: 2-time Downhill Olympian
Kearsarge Indian Museum
Kearsarge Magazine
Knit New London
Life Support International
Lilia Farm
Live Free or Dye
Lorna McGuinness: Ayurveda Yoga Specialist
MooseMan Nature Photos
Mountain Spirit Institute
NOLS: National Outdoor Leadership School & their "Bio-diesel Bus"
New England Coalition for Sustainable Population
New Hampshire Community Technical College
New Hampshire Sustainable Energy Association
Nikken Wellness, Elaine Juneau
Nourishing Wellness/Bio Pro: Linda Howes, CN
NH Audubon Society
PachaMama, LLC Concord NH, SunFest's Official Bookseller
PrioritiesNH.org
Real Green Goods
Redworms for a Green Earth
Rowe Mtn Fair Trade
Satori Reiki
Soka Gakkai International
Spirit of Change Magazine
Student Conservation Association - Charlestown, NH
Sundance Solar (tbc)
Sunreed Instruments, Ascutney, VT
Swiss Just of North America
Talikwas Yoga Massage
Village Drum, Hooksett, NH
Walker Silverworks, North Sutton
Weston A. Price Foundation
White Raven Drum Works: Bridgewater,Vermont
White River Toyota: The Toyota Prius Hybrid Technology
Widdershin's of Tilton
Organizations Providing: Information/Publications/Services
Society for Protection of NH Forests (Old Growth Hike/Info)
Union of Concerned Scientists
Worldwatch Institute
Yes Magazine
Speakers '07:
Dave Anderson: Education Director, Society for Proctection of NH Forests
New England Population Group
Joseph Carringer: Joeseph runs a didgeridoo sound thereapy practice based in Portsmouth, NH and is Vice President of the New England Seacoast Holistic Health Assoc. and has studied a variety of eastern, western and shamanic healing techniques. Joseph was featured on WMUR-TV's NH Chronicle program. Info: www.didgetherapy.com
Holly Flanders: Holly will speak on making healthy lifestyle choices in a busy world. She and her three children are a testament to healthy living. 2-time Downhill Ski Olympian and 3-time world cup downhill champion, Holly has a wonderful approach to staying healthy with helpful techniques and practices that anyone can apply to their own lives.
Info: www.hollyflanders.com
Grey Wolf Walks Far : Native American Holy Man, Warner NH
Linda Howes, CN & Jeffrey Scott Sullender PhD, CCN: Jeff is a biochemist and certified clinicial nutrionist, Linda is a certified nutritionist, certified body ecologist and founder of Nourishing Wellness. The two will talk on the dangers of cellphones and electromagnetic radiation.
Megan Hunt & Rick Stewart: Founders of the Rowe Mountain Fair Trade Center, Warner, NH
Jane King: Barbara Brennan School Graduate & Hypnotist, Owner of Energy Medicine & Hypnosis
New London, NH
Jay Mankita: Running cooking grease (Grease-all) in a Dodge Sprinter Van, Demo. Jay conducts educational seminars on earth friendly sustainable living and driving practices.
Deb Marshall, L.Ac., Dipl. Ac. The Kearsarge Region's own Deb Marshall, a native of the area, is a NH, VT licensed and nationally certified acupunturist and trained Chinese Herbalist who will give a fascinating talk on Chinese herbal medicine and acupunture.
Anne Miller - Peace Action, New Hampshire : Ann is the Exucutive Director of Peace Action, an organization devoted to education and change in the state of New Hampshire. She is a very articulate speaker. Their booth was very popular at last year's Sunapee SunFest.
Mellissa Morrison: Master Herbalist and Chef
Chris Mulcahy: Wilderness Living Skills, Bow drill fire making, survival skills and traveling in harmony and in connection with the land. Chris is an experienced wilderness educator.
Barbara Murray: Master Reiki Teacher
National Outdoor Leadership School: Lander, WY. We are fortunate to have NOLS come to the Sunfest'07. Their green bus is packed with educational and outdoor activities, complete with very experiened staff. Don't miss their presence at the Sunfest!
Brigitte Novalis: Founder, Alpha Center for Personal Development
Didi Pershouse: The Center for Sustainable Medicine
Jan Pendlebury: National policy coordinator NH Global Warming/National Environmental Trust
Mitch Piper: Hybrid Specialist at Whiter River Toyota. This Toyota dealership sells more Prius Hybrids than Corollas and is the largest selling Prius dealer in New England. As Mitch puts it, "our dealership started on the hybrid education track early , and from the beginning, have taken our role seriously in the area. Come learn about their Toyota Hybrid
Randy Richards: Founder of Mountain Spirit Institute
Gill Richardson: Co-Founder of NH Sustainable Energy Association
Laura Richardson: Co-Founder and past president of NH Sustainable Energy Association, Laura will be speaking on personal energy use and how one can lessen their environmental footprint by monitoring and taking steps to use less energy.
Aaron Russo's Film: From Freedom to Fascism will be shown (as will others) on the evening before or on the day of the SunFest -
Info:www.fromfreedomtofascism.com
John Schlosser, Veteran Yoga Teacher
Jackie & Frank Smith, Dave Brown: Local pioneers on alternative living
Gordon Weinberger: Is the founder or Gordon Pies, The Infinite Persistance Institute of Sunapee Harbor and great motivational speaker who will talk about his book and how to persist in doing what one is meant to do.
Amethyst Wyldfyre : Amethyst, will be presenting a mini-concert and talk on "singing bowls". 7 different sized bowls, when "rung" present different healing frequencies for the body. Amethyst has owned a holisitic learning center and bookstore in Nashua and continues to run various programs.
Speaker Schedule 2007
LOCATION

LOCATION

LOCATION

Time

The Yurt

The Tipi

Healing Lecture Room

10:00

New England Coalition for Sustainable Population

Discussion and Q&A

Joseph Carringer
Therapeutic Uses of the Didgeridoo

With Group Meditation at the end

Stephen Bachmann History and Traditional aspects of Didgeridoo


For info:

www.didgetherapy.com

Soka Gakkai

Buddist
Meditation & Practices

11:00

Anne Miller:
Executive Director
NH Peace Action

State of NH's
Peace Movement
Current Topics

Chris Mulcahy
Outdoor Wilderness Instructor
Wilderness Living Skills
Including
Bow Drill Firemaking

John Schlosser
Veteran Yoga Teacher

Common Man Yoga

12:00

Gil Richardson
Co-Founder: NH Sustainable Energ Assoc.
Introduction to Renewable Energy


National Outdoor Leadership School

Leave No Trace Ethics

Linda Howes
Certified Nutritionist
Certified Body Ecologist
Is your cell phone frying your brain
EMR
The most dangerous toxin of the 21st Century

1:00

Laura Richardson
Co-Founder: NH Sustainable Energ Assoc.
Energy Effiiency:

Saving the world & your wallet
1 watt at at time

Amethyst Wyldfyre

Crystal Bowl Healing Concert

Mellissa Morrison
Master Herbalist & Chef

Herbs & Natural Therapies for stress anxiety and relaxtion

2:00

Holly Flanders
2-time Ski Olympian
3-time World Cup Champion

Maintaining health through Whole food nutrition and Healthy Lifestyle Choices in a busy and hectic world

Grey Wolf Walks Far
Native American Holy Man


The Native American Perspective

Didi Pershouse
The Center for Sustainable Medicine

Sustainable Medicine

3:00

Megan Hunt & Rick Stewart
Owners, Rowe Mountain Center
Fair Trade Practices
and Why You Should Care!


Deb Marshall,
L.Ac., Dipl. Ac.
NH and VT-licensed and nationally certified acupuncturist, and a trained Chinese medical herbalist



Chinese Medicine and Accupunture

4:00

Jan Pendlebury
A national policy coordinator
NH Global Warming/National Environmental Trust

New Hampshire -
A changing Climate.
How global warming affects the Granite State and how citizens contribute to global warming.

Gordon Weinberger
Founder,
Gordon's Pies
Infinite Persistance Institute of
Sunapee Harbor

Inspiration and Persistance



Jane King
Barbara Brennan School Graduate & Hypnotist
Owner of
Energy Medicine & Hypnosis
New London, NH


Heart as Healer


5:PM

Jacqueline Smith
Dave Brown
& Other
Sunapee Resident
Local Role Models

"New Users of Sustainable Energy "
Share Their Stories

Soka Gakkai

Buddist
Meditation & Practices

Outdoor & Other ACTIVITIES

Description

Notes

Fri.
9/ 14
12-4


Randy Richards
Mountain Spirit Institute

Erecting a Yurt & Tipi

Hands-on experience! putting up the SunFest Yurt & Tipi,
A great way to learn about these structures.

RSVP: Please contact randy@mtnspirit.org 603.763.2668 to help

Sat.
9/15
10AM-
1:30PM

Barbara Murray

Level I Satori Reiki
Lecture & Class

People attending this class will recieve at level I Reiki certification
This is taking place in the Ski Racing building at the base of the North Peak Ski Lift

Sat.
9/15

11:00


Dave Anderson
NH Forest Society

Old Growth Hike


Old growth hike on Sunapee's east ridge near the SunBowl. Moderate hiking approx 1 hr.uphill, 1.75 miles approx.

assited by
Beth Bense
Coordinated by
Chris Mulcahy
Meet at Yurt, outside

Sat.
9/15

12:15 &
3:00PM

Chris Mulcahy
Wilderness Primitive Skills

Very popular last year!

Bow drill firemaking
and other skills

Taught by a very experienced outdoor wilderness leader


Sat.
9/15

2:30

Mellissa Morrison
Master Herbalist & Chef
Herb Walk:
Woodland and Pastures
Lawn Herbs for Healing

Many healing herbs are right under our noses! Come see what herbs you've been overlooking.

Meet outside Healing Lecture Room

Sat.
9/15

3-4pm

Mini Solo
Outward Bound USA


A facilitator will set the tone, do a reading and set you out on your own small but powerful retreat.

A rare opportunity to be facilitated in a beautiful outdoor setting

Sat.
9/15
Ongoing

National Outdoor Leadership School's
Bio-Diesel Bus

Activites on-board and around the bus such as knot-tying, sustainability, rockclimbing bouldering wall

We're fortunate to have NOLS at the SunFest, their bus has tons of on-board activities for children of all ages.

Sat.
9/15
Ongoing

Evans Bio Fuels Inc.
Bio- Car

Learn more about bio-diesel, where to get it and how our buying choices have an effect on the envirionment

A Long-time regional business, Evans Fuel is activeily selling Bio-diesel at their retails outlets. We're happy to have them join us this year! Thanks Daniel!

Sat.
9/15
2:30
&
3:30



Jay Mankita
Grease-all cooking oil as a auto fuel.
Diesel van conversion.

See a Dodge Sprinter Van converted to vegetable-oil powered technology with Solar enhanced accessories, learn the pros and cons.

Jay is a talented musician and a devoted vegetable-oil driver. See his rig!

Sat.
9/15
Ongoing

The Village Drum
De Luna Harps

Music for Children and Adults

Stop by these two booths outside for ongoing music demo's and performances

Julie and De Luna perform and sell drums, flutes and harps. They will grace us with their music througout the day.

Sat.
9/15
10:30
11:30
1:30


White River Toyota
The Prius's Hybrid Technology

Mitchell Piper
Sales Consultant
Hybrid Specialist
White River Toyota

Hybrid Technology
How driving a Hybrid affects our world

Mountain Spirit's
Toyota Prius will be on site

WRJ Toyota are leaders in Prius sales, come and see why Mitch loves his job.
Music Schedule, 2007
Sponsored by The Sunapee Community CoffeeHouse

Located in the foyer of the Spruce Lodge.
Live Music
Updated: 8/21/07: timeslots will be changing/expanded
For listing purposes only.

Time

Performer


10:AM


Opening Circle
Randy Richards
Native American Flute
Stephen Bachmann, Gina Puorro
Joseph Carringer
on Didgeridoos & Djembes


Kathy Lowe

Music for Children of All Ages!

12:00
-
12:45

Bob Quadra
Celtic New-Age Flute

1:00
-
1:45

2:00
-
2:45

Laurie Reeder
with
Susan Cancio-Bella
Folk Music From the Heart - A Local Gem

3:00
-
4:00

Fat Hands
Walt and Nick Kutylowski
Amazing Duo will touch your heart
And rock you!


4:10
-
5:30

CD's of mucisian's music will be available for sale at the stage.

Background
The directors of Mountain Spirit Institute were approached in 2005 to be a sponsor of a new holistic health and sustainability festival in the area. When the organizers of the popular holisitic festival What Women Want decided they were going to discontinue the event, Lois Knapton wondered not only how to keep the flame alive, but also broaden the event to appeal to all populations. She approached Jane King and Becky Bowles and the three started brainstorming. King approached New London's Hosiptal Days organizers, thinking a holisitic addition might work well at the fair. When the organizers of Hospital Days turned down the proposal, the three started looking elsewhere. They approached MSI to be one of three or four sponsors, and the MSI board enthusiastically embraced the idea. They then approached the organizers of What Women Want for support who graciously agreed to lend their guidance and lists to help this new festival. When no other sponsors surfaced, MSI agreed to be the sole underwriter of the event. Shortly thereafter, a small steering committee was formed. R. Richards came up with a name, SunFest*, which seemed a natural, and a mission statement was created. The Sunapee SunFest owes thanks to not only Lois Knapton, Jane King and Becky Bowles, but to the organizers of What Women Want and to The SunFest in Florida for the use of the name.

Event Proceeds:

This event also serves as the main fundraiser for Mountain Spirit Institute's Annual Fund. All proceeds, after event expenses, go to enrich its educational and scholarship programs aimed at expanding the consciousness of cultural diversity and living sustainably on the earth, as well as MSI's operating expenses. MSI is an insured and federally recognized 501(c)3 education organization. For further information about our Mission Statement and Core Values click here.

Downloadable 2007 welcome letter and contract
To download these forms: requires Acrobat Reader version 4.0 or later.
2007 Vendor Invitation Letter
2007 Vendor Contract
Download Free Acrobat Reader:


Fill out the contract send it along with a check made payable to Mountain Spirit Institute or include your credit card information for processing. The committee will review your application, contact you with any questions, and will post you on this website as your confirmation. You'll also receive a vendor orientation letter/email before the event. The vendor/booth fee is $50.00.
Free posters are available for displaying at your place of business and in public locations; please contact us if you'd like one or more!
Sunapee SunFest 2007 Program Guide
MSI is looking for a sponsor to help defray printing costs for 2007 Program Guide. You or your business will be entitled to the only display ad on the back front cover, and mentioned in the front as well.
Do you have a good quote for the 2007 Program Guide? We need facts and quotes about sustainable living and holistic health to include in the guide. Send us what you have a get a chance to win a water bottle from MSI.
The Sunapee SunFest "Green T":

Support a great event and a great cause. Be sure to get a Sunapee SunFest T-Shirt! Our popular all organic cotton T's with waterbased inks, will again be available:
- All organic cotton
- Natural waterbased inks
- All made in the USA
- No sweatshop labor
- Great graphics including the "clothing facts" label on the sleeve.
- All proceeds go to MSI programs
See the shirt

The Sunapee SunFest DVD on Public Access:
Stimulating and thought provoking and inportant interviews with some of SunFest 2006's speakers and vendors have been compiled and produced on DVD by Mountain Spirit Institute. If you would like to help us get the word out via this DVD
A) Let us know the name and telephone of your local public access TV station and we'll send them a copy.
B) Show a copy at home. Featured speakers cover everything from primitive skills, living off the grid, to the peace movement in NH to the Native American perspective.
1hr. 16 min. DVD

Get Involved: Volunteer!
We still need volunteers to help with The Sunapee SunFest'07
UPDATE: We need help erecting the Yurt and Tipi the day before (about four hours), as well as assisting in photocopying the Program Guide.
Much is in place from last year, but your help is needed either the morning, afternoon or evening before.

Things
To Do
Who


Vendors:

R. Richards/B Dowst

Vendors Support, Day of Event
R. Richards

R. Richards


Music Support Day of Event:

Martha Naylor


Speakers Booking:

R. Richards

Speakers Support, day of event:

Lois Knapton

Mt. Sunapee Liaison:

Lois Knapton

Silent Auction

Jayson Piterak/R. Richards/Jackie Smith
Martha Naylor


Program Guide:


R. Richards/B. Dowst/H. Charpentier

Silent Auction, pick up items day before the event:

Jayson Piterak/Holly Flanders


Volunteer Coordinator:

Lois Knapton

Volunteers at Front Desk Day of Event:

Lois Knapton

Volunteers Coordination for Old Growth Hike

Chris Mulcahy

T-Shirts ordering/Sales on the 15th

R. Richards/______?______

Old Growth Hike co-leaders:

Dave Anderson & Becky Bense


Children Activities

Brenda/Wendy Dowst

Vendor Map:

Kathleen Hurley

DVD Production:

R. Richards

Public Access TV: Promo DVD Distribution and follow up:

R. Richards

Therapy Appt. Booking

Paula Stimpson

Setup Yurt/Tipi

Dave Brown, R Richards, Jay Tubb

Take Down Yurt/Tipi

Dave Brown, R Richards, J Itagaki

You may also sponsor an ad or to donate an item or gift certificate for the silent auction. Silent auction of items and gift certificates are tax deductable.

We will need help putting up the yurt and tipi the day before the event (Sept 14th at 12 Noon). If you'l like to learn more and get experience setting up these structures, as six people did last year,please contact us.
Questions?
Randy Richards
MSI Executive Director
Mountain Spirit Institute Office:
TEL: 603-763-2668
EMAIL: randy@mtnspirit.org
PO Box 626
Sunapee, NH 03782

Water Bottles?
As it turns out, bottled water isn't all its cracked up to be, especially environmentally. Every water bottle produced takes two ounces of oil to produce it. Then, all those bottles, even when recycled create more gunk in the food chain. And when they're not recycled? Well, Ykes. Metal or glass bottles are probably the best overall, but non-disposable plastic bottles also have their place, especially in camping, traveling and outdoor situations.

So, following the Salt Lake City Mayor's idea, (who had done this at recent event), Mount Sunapee is providing coolers with fresh mountain water from Sunapee, which is just as good as bottled water, if not a lot better. If you need a water bottle, MSI will have durable Nalgene MSI bottles available for purchase. While still plastic, these bottles last for years and are great for camping as well as road trips or restaurants. Rethink it.
What to bring:
Food: A holistic lunch option (a la carte) of different options (buffalo burgers, salad, juices etc.) (for about $4-$8) will be available at the Sunapee SunFest.

- Sun Hat & rain wear just in case, especially if you're planning on doing the old growth hike.
- Camera
- Attitude for Fun and learning!!
- Cloth shopping bag or daypack for goodies, samples, your water bottle you're bringing, or silent auction items you've won.

The First SunFest:
Check out Florida's largest music, art and waterfront event, the SunFest, in downtown West Palm Beach. In existance for over 25 years, music for this year's event includes such acts as George Throrogood, Stephen Stills, and The Wailers.
*The organizers of this Florida event have kindly granted us permission to use the term SunFest in our use of Sunapee "SunFest" .
Florida's SunFest

Also, check out the venerable Vermont SolarFest, July 14-15 Tinmouth, VT
Vermont's SolarFest
Return to Top of Page
Bottom two images courtesy: Annette Vogel