Nordic Nirvana


A collaboration with Wonderwell Refuge Buddhist Retreat Center
Friday, Feb 8, 2013 - 5:00 am
to Sunday, Feb 10, 2013- 6:00 pm (Cost: see below)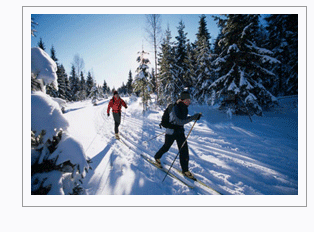 Mountain Spirit Institute is delighted to once again partner with Natural Dharma Fellowship to offer a weekend of Nordic Skiing and meditation in the beautiful mountains and woods the Dartmouth Lake Sunapee region of New Hampshire! Paricipants may stay overnight Friday and Saturday nights in the cozy accommodations of Wonderwell Mountain Refuge, or commute, as desired.

Mornings will offer meditation practice followed by a hearty breakfast. After breakfast, we will depart for local groomed begginer's trails which are a stone's throw from Wonderwell. You'll learn the basics of gear and sliding safely on XC skis. Then we'll be off before you know it, 15-30min, to practice mindful skiing.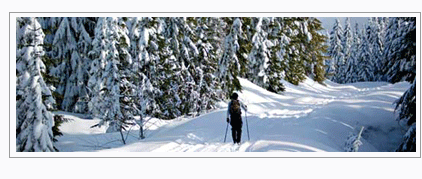 The weekend will offer options for both novice and experienced skiers and meditators: Lessons in nordic skiing and in meditaiton will be offered over the course of the weekend. Emphasis will be on learning the skill of cross-country skiing from either a beginner's level or to improve your intermediate skills,, and developing the ability to sustain a meditative state while in motion. Sunday will possibly include back-country, off-trail skiing.
No ski equipment needed, unless you want to bring your own. Rentals will be available for the weekend.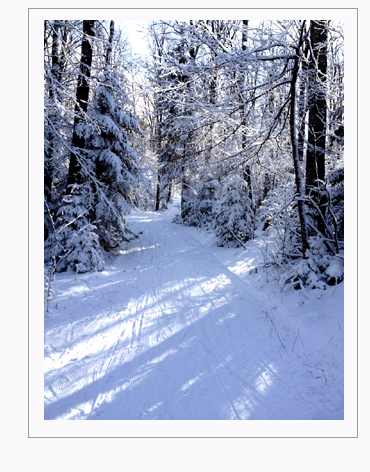 Click these Links for:
THE WEEKEND SCHEDULE
EQUIPMENT LISTS
Wonderwell's Webpage

Led by an team of experienced instructors and meditators, this weekend will provide room for exploring the layers of self-knowledge possible through cross-country skiing.
If you are ready to go deeper with your experience of the outdoors, join us for this incredible weekend. We will be staying together at Wonderwell, and then driving to the nearby XC trails. This retreat will include
An introduction to XC ski skills
An exploration of meditative and contemplative practices that can enhance our connection to the great outdoors
An exploration of what XC skiing can mean for explorations of the self and the spirit.
Saturday and Sunday will begin with morning meditation at Wonderwell, followed by a day of skiing. The evenings will include discussions and relaxation.
This is not primarily a silent retreat, but there will be some periods of recommended silence to allow us to deepen in the experience of the inner adventure.


Above: The Lake Sunapee Region. Below: Check out our interview with Lama Willa Miller

Guides and Facilitators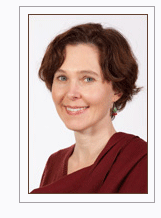 Lama Willa Miller has studied and practiced in the Tibetan Buddhist tradition for the last twenty years in the non-sectarian Kagyu, Nyingma and Shangpa lineages of Tibetan Buddhism. Over the years, her teachers and guides have included Kalu Rinpoche, Bokar Rinpoche, Dilgo Khentse Rinpoche, Khenpo Tsultrim Gyamtso Rinpoche, Lama Norlha Rinpoche, Lama John Makransky, Lama Palden Drolma and others. She completed two traditional Three Year Retreats in the nineties, was authorized as a lama [Buddhist minister] in 1999, and teaches Tibetan Buddhist practice, meditation and yoga in the Northeast. Her teaching specialties include natural meditation (mahamudra), heart-cultivation (lojong), deity practice, body-based Buddhist yoga, and practices for deep retreat. In addition to her dharma teaching, she is working towards a PhD in Religion at Harvard University. She is author of the book Everyday Dharma: Seven Weeks to Finding the Buddha in You , a practical guide for getting started on the spiritual path.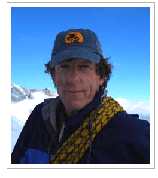 R. Richards started skiing at age two, and ski-guiding in the European Alps' backcountry in the early 1980's where he lived in Austria and Italy. He is certified with Professional Ski Instructors of America in Alpine/Downhill-III (1976), Backcountry Ski Guide-II and Nordic/Telemark-II, is an individual member of American Mountain Guides Association since 1984 and is a certified Wilderness Emergency Medical Technician.
Randy first started teaching skiing at age 13 in New Hampshire, then at resorts in Washington, Utah and as a guide on the Classic Haute Route. He also served as a ski-guide for the late Alan Bard in California's High Sierra Nevada, and as a Senior Guide for AlpineAscents International in South America. His years of teaching mountaineering and skiing has earned him a reputation as a safe and compassionate instructor from many of his students and clients. He is Mountain Spirit Institute's Founder & Executive Director.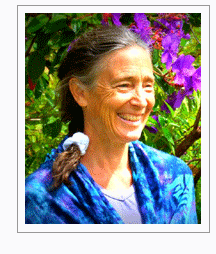 Dr. Deborah Sellars, N.D. has been practicing Naturopathic Family Medicine in the Concord, NH area since 1992. Prior to receiving her Naturopathic Medical degree, she graduated from the University of Connecticut with a Master's Degree in Exercise Physiology. She has been nordic skiing since she was in her teens, and practicing meditation since the early 1980s. She has taught cross country skiing to beginners for a number ofl years and has worked in a retail shop specializing in nordic, telemark ski equipment and rentals. Some of Deb's favorite activities aside from nordic and telemark skiing are hiking, snow shoeing, gardening, kayaking, being outdoors and practicing Naturopathic Medicine.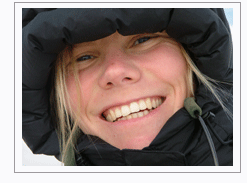 Molly Morgan has been leading wilderness expeditions since 1993. From 2002-2005, Molly taught environmental science, natural history, expedition skills, and group dynamics while leading canoe, backpacking, rock climbing, skiing, and kayaking trips throughout the U.S. and Mexico with Proctor Academy's Mountain Classroom Program. Most recently, Molly has been living and working in Andover, New Hampshire, where she has led wilderness orientation and project period expeditions and worked as a faculty advisor for the student environmental action group at Proctor Academy.

Molly has been practicing meditation in a variety of traditions for the past twelve years and has participated in a number of meditation retreats at centers in Vermont, Colorado, India and Thailand. In 2007 and 2008, Molly designed and led a week-long "Mountains and Meditations" course in the White Mountain National Forest of New Hampshire, in which participants were taught nature awareness exercises and basic meditation techniques during a multi-day snowshoe expedition. Molly, who has an MS degree in Environmental Science, has been a trained Wilderness First Responder and an avid telemark and cross country skier for nearly 20 years. She lives with her husband, Tom, and her three small children, Linden (4), Ember (2), and Azalea (1).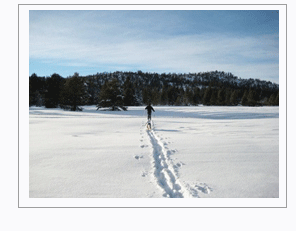 XC Skiing and Mindfulness
All abilities welcome, experienced skiers will be just as fulfilled from the experience as beginners.
A user-friendly approach to teaching beginners, a no-fear way of learning.
XC is easy to learn. The terrain will be on our local trails in the Dartmouth Lake Sunapee area
Bring your own skis or rent in New London
All meals and lodging provided during the weekend
Warming Hut will be used for lunch on day 1 and depending on weather
We'll take weather into account so you won't have to worry about freezing, but do bring warm clothes - see equipment list
Experienced instructors
COST: Private Individual Room: $274.00; Shared Room: 229.00; Dorm (no bunks): $182.00; Camp: $149.00; Commute: $114.00
To Register, please contact the Registrar, Jolene at jolene@wonderwellrefuge.org via email, or fill out the webform on Wonderwells' Nordic Nirvana webpage. for additional questions, contact Randy Richards at Mountain Spirit Institute at 603-763-2668 or at randyATmtnspiritDOTorg.