Mindfulness in the Mountains
Thursday, September 12, 2013 - 5:00 pm
to Sunday, October 15, 2013 - 6:00 pm
Join us in the great outdoors for a very unique retreat in the White Mountains, co-sponsored by Natural Dharma Fellowship & Mountain Spirit Institute . This weekend, lovers of nature and outdoor sport will come together to adventure without and within.
Click these Links for:
THE WEEKEND SCHEDULE
EQUIPMENT LISTS

Led by a unique team of experienced world-class outdoor adventurers and experienced meditators, this weekend will provide room for exploring the layers of self-knowledge possible through adventuring.
If you are ready to go deeper with your experience of the outdoors, join us for this incredible weekend. We will be staying together at Wonderwell, and then venturing off on three separate adventures (Kayaking, Rockclimbing, Hiking) with experienced guides to take our outdoor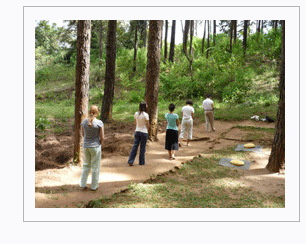 experience to new levels of joy and depth. This retreat will include
an introduction to practical skills relating to the outdoor sport of your choice (Kayaking/Canoeing, Rockclimbing, Hiking)
an exploration of meditative and contemplative practices that can enhance our connection to the great outdoors
an exploration of what adventuring can mean for explorations of the self and the spirit.
Saturday and Sunday will begin with morning meditation at Wonderwell, followed by a day of mountain sports. The evenings will include discussions and relaxation.
This is not primarily a silent retreat, but there will be some periods of recommended silence to allow us to deepen in the experience of the inner adventure.
Guides and Facilitators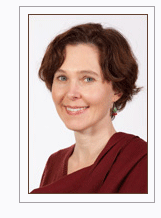 Lama Willa Miller has studied and practiced in the Tibetan Buddhist tradition for the last twenty years in the non-sectarian Kagyu, Nyingma and Shangpa lineages of Tibetan Buddhism. Over the years, her teachers and guides have included Kalu Rinpoche, Bokar Rinpoche, Dilgo Khentse Rinpoche, Khenpo Tsultrim Gyamtso Rinpoche, Lama Norlha Rinpoche, Lama John Makransky, Lama Palden Drolma and others. She completed two traditional Three Year Retreats in the nineties, was authorized as a lama [Buddhist minister] in 1999, and teaches Tibetan Buddhist practice, meditation and yoga in the Northeast. Her teaching specialties include natural meditation (mahamudra), heart-cultivation (lojong), deity practice, body-based Buddhist yoga, and practices for deep retreat. In addition to her dharma teaching, she is working towards a PhD in Religion at Harvard University. She is author of the book Everyday Dharma: Seven Weeks to Finding the Buddha in You , a practical guide for getting started on the spiritual path.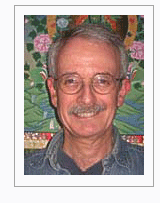 Bob Morrison is a writer living in the Boston area. Since meeting the late Nyoshul Khenpo Rinpoche in 1994, he has studied and practiced the Dzogchen teachings of Tibetan Buddhism, primarily with his main teachers: Lama Surya Das, Lama John Makransky, Lama Willa Miller, Charles Genoud and Brendan Kennedy. For many years he has been a practice leader with the Cambridge Dzogchen Sangha, a practice leader of the Natural Love & Awareness practices developed by Lama John Makransky, and host of the sangha's Green Tara sadhana practice group. As an avid hiker, his special interests include the awakening power of nature and "the magical display of appearances," and, as a cancer survivor, the challenges of cancer as spiritual opportunities.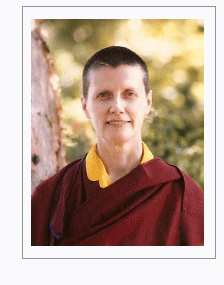 Lama Karma Chötso was ordained as a novice Buddhist nun by Kalu Rinpoche in 1986 prior to entering the second three-year, three-month retreat at KTC where the retreatants practiced in strict seclusion for almost three and a half years. After Lama completed the retreat, she added to her training by learning Tibetan painting, traveling to India and Sikkim twice on pilgrimage and into Tibet on pilgrimage with Khenpo Tsultrim Gyamtso Rinpoche in 1993.
In 1996, She started a center for the study and practice of Tibetan Buddhism. Many of her students have been under her guidance for as long as 15 years and has been a Professional Volunteer Chaplain for Hospice Care of Broward County, She and the Kagyu Shedrup Chöling Center received a permit to build four Tibetan stupas at the Lama Residence in South Florida.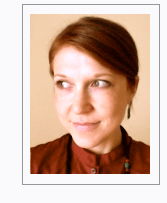 Lama Samten: Since graduating from the traditional Tibetan Buddhist three-year retreat under the guidance of Lama Norlha Rinpoche, Lama Samten has devoted her energy and creativity towards connecting a wide range of students to their innate compassion and embodied wisdom. With an accessible and gentle presence she gently guides students using the teachings of the Buddha Dharma and yogic practices.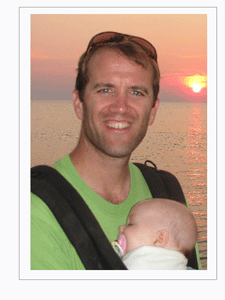 TOM MORGAN grew up near Towson, Maryland and migrated west to California to attend the UC-Santa Cruz for his undergraduate study. While on the West Coast, Tom immersed himself in wilderness travel and Native Californian history while earning a B.A. in Literature. After college, he moved to Boulder, Colorado to study ecological poetry and Shambhala meditation at Naropa Univesity, where he earned an M.F.A. degree in Writing and Poetics. Since graduate school, Tom has led wilderness trips throughout the U.S. and Mexico and taught high school English. Currently, he teaches literature and meditation at Proctor Academy, where he also directs the school's rock climbing and Eco Dorm programs. Over the years, Tom has led climbing trips in some of the nation's most celebrated climbing areas including Waco Tanks, Mount Lemon, Joshua Tree, Canyonlands, Smith Rocks, and Mount Rumney. Tom lives in Andover, New Hampshire with his wife, Molly, son, Linden, and two daughters, Ember and Azalea.
Arnie Burdick, of Warner, NH, is an experienced Kayak instructor and expedition leader. He has particpated in long distance excursions in the northern reaches of Canada, along the northeastern seaboard of the U.S. and in other parts of the world. He comes with a wealth of safety and teaching experience. He also has a solid tradition of meditation and has been involved with MSI on different levels for a number of years.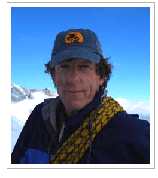 Randall Richards is the director and program director for Mountain Spirit Institute, based in New Hampshire and New Zealand. He has been an Alpine Skills Course Staff Trainer, an Incoming New Staff Trainer, and Senior Instructor for Pacific Crest Outward Bound, and has been a rock camp instructor for Outward Bound's Semester program in Joshua Tree, CA, and senior guide for Alpine Ascents International where he was an instructor for their North Cascades Alpine School, and co-expedition leader on Mt. Huascaran, Peru's highest peak, as well as a guide on Argentina's Mt. Aconcagua, as well as the volcanoes of Ecuador and treks in Torres Del Paine National Park. Randy lived and worked in the Alps where he climbed and started to guide friends in the early eighties.He has been meditating regularly since a young age, and has been giving intuitive readings to inviduals and groups since the mid '80's. He accepted an invitation by a Native American elder, to be a member of a Native American Church "in the capacity of shaman, healer and minister." He has been an individual member of the American Mountain Guides Association since 1984.
Details (Program Flow/Equip List: HERE)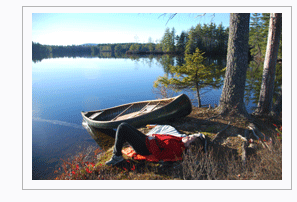 Hiking
Go deeper with your experience of the outdoors
Practice presence in nature
Using hiking and walking as a means of meditation
Rock Climbing
Movement on rock and climbing technique
Basic safety, tie-in procedures
Rock Climbing as a metaphor
Mindfulness and attention to the task, like martial art

Pond Excursion by Kayak/Canoe
Basic safety orientation, Intro to navigation
Using the pond and boat as vehicles for calmness and presence
Meditation/Quiet time on an small island on a local pond (such as pictured above)..
To Register, please contact at Natural Dharma Fellowship via email the Retreat Manager Laura Howell at chinacat108@gmail.com, or Jolene Csakany at jojo123cs@rocketmail.com or for additional questions, feel free to call Randy Richards at Mountain Spirit Institute at 603-763-2668.

Download the Med Form

20130831 2230