Mindfulness in the Mountains
Friday, October 12, 2012 - 5:00 am
to Sunday, October 14, 2012 - 6:00 pm
Join us in the great outdoors for a very unique retreat in the White Mountains, co-sponsored by Natural Dharma Fellowship & Mountain Spirit Institute . This weekend, lovers of nature and outdoor sport will come together to adventure without and within.
Click these Links for:
THE WEEKEND SCHEDULE
EQUIPMENT LISTS

Led by a unique team of experienced world-class outdoor adventurers and experienced meditators, this weekend will provide room for exploring the layers of self-knowledge possible through adventuring.
If you are ready to go deeper with your experience of the outdoors, join us for this incredible weekend. We will be staying together at Wonderwell, and then venturing off on three separate adventures (Kayaking, Rockclimbing, Hiking) with experienced guides to take our outdoor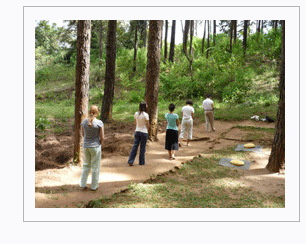 experience to new levels of joy and depth. This retreat will include
an introduction to practical skills relating to the outdoor sport of your choice (Kayaking/Canoeing, Rockclimbing, Hiking)
an exploration of meditative and contemplative practices that can enhance our connection to the great outdoors
an exploration of what adventuring can mean for explorations of the self and the spirit.
Saturday and Sunday will begin with morning meditation at Wonderwell, followed by a day of mountain sports. The evenings will include discussions and relaxation.
This is not primarily a silent retreat, but there will be some periods of recommended silence to allow us to deepen in the experience of the inner adventure.
Guides and Facilitators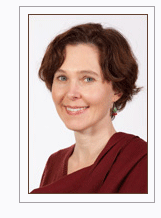 Lama Willa Miller has studied and practiced in the Tibetan Buddhist tradition for the last twenty years in the non-sectarian Kagyu, Nyingma and Shangpa lineages of Tibetan Buddhism. Over the years, her teachers and guides have included Kalu Rinpoche, Bokar Rinpoche, Dilgo Khentse Rinpoche, Khenpo Tsultrim Gyamtso Rinpoche, Lama Norlha Rinpoche, Lama John Makransky, Lama Palden Drolma and others. She completed two traditional Three Year Retreats in the nineties, was authorized as a lama [Buddhist minister] in 1999, and teaches Tibetan Buddhist practice, meditation and yoga in the Northeast. Her teaching specialties include natural meditation (mahamudra), heart-cultivation (lojong), deity practice, body-based Buddhist yoga, and practices for deep retreat. In addition to her dharma teaching, she is working towards a PhD in Religion at Harvard University. She is author of the book Everyday Dharma: Seven Weeks to Finding the Buddha in You , a practical guide for getting started on the spiritual path.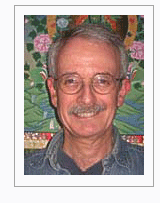 Bob Morrison is a writer living in the Boston area. Since meeting the late Nyoshul Khenpo Rinpoche in 1994, he has studied and practiced the Dzogchen teachings of Tibetan Buddhism, primarily with his main teachers: Lama Surya Das, Lama John Makransky, Lama Willa Miller, Charles Genoud and Brendan Kennedy. For many years he has been a practice leader with the Cambridge Dzogchen Sangha, a practice leader of the Natural Love & Awareness practices developed by Lama John Makransky, and host of the sangha's Green Tara sadhana practice group. As an avid hiker, his special interests include the awakening power of nature and "the magical display of appearances," and, as a cancer survivor, the challenges of cancer as spiritual opportunities.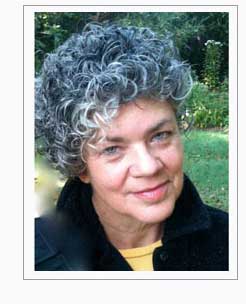 Tara Laurie Moon will be co-leading the water portion of this program. She holds advanced certification as a teacher of yoga and meditation from Kripalu Center for Yoga and Health in Lenox, Massachusetts, where she served on the yoga teacher training team. Tara founded the hiking company Moon Mountain Llamas, during her ten years living in the Berkshire Mountains of Western Massachusetts, leading guided woodland meditation hikes with her five Peruvian llamas as co-leaders. Tara has practiced Tibetan Buddhist meditation since meeting His Holiness the 14th Dalai Lama in 2000 and is a regular volunteer staffer at his teaching events in the northeast United States. Practicing under the guidance of Lama Willa Miller since moving to the Boston area in 2006, Tara teaches meditation and yoga as an interfaith chaplain at LifeCare Rehabilitation Center in the Concord, Massachusetts area. As part of the interpretive staff of the Trustees of Reservations land conservation group, she kayaks daily on the Concord River to her workplace from her home six miles downriver. While on her daily commute she developed a series of meditation practices, a la Henry David Thoreau, for kayakers to practice while on the water.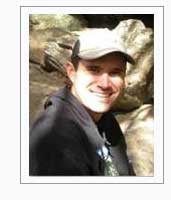 Alex Teixeria works with Art Mooney Mountain Guides, and will be the rock guide for the climbing portion of this program. Alex is an associate member of the American Mountain Guides Association, and a certified AMGA Single Pitch Instructor and a Wilderness First Responder. His climbing experience spans New England, the Pacific Northwest, Utah as well as Switzerland.
You can learn more about Alex on Art's site .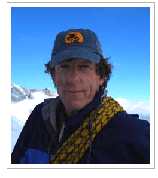 R. Richards has been an Alpine Skills Course Staff Trainer, an Incoming New Staff Trainer, and Senior Instructor for Pacific Crest Outward Bound, and has been a rock camp instructor for Outward Bound's Semester program in Joshua Tree, CA, and senior guide for Alpine Ascents International where he was an instructor for their North Cascades Alpine School, and co-expedition leader on Mt. Huascaran, Peru's highest peak, as well as a guide on Argentina's Mt. Aconcagua, as well as the volcanoes of Ecuador and treks in Torres Del Paine National Park. Randy lived and worked in the Alps where he climbed and started to guide friends in the early eighties.He has been meditating regularly since a young age, and has been giving intuitive readings to inviduals and groups since the mid '80's. He accepted an invitation by a Native American elder, to be a member of a Native American Church "in the capacity of shaman, healer and minister." He has been an individual member of the American Mountain Guides Association since 1984.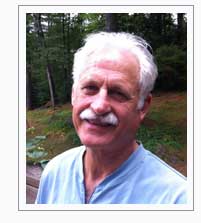 John Schlosser, is the director of Kayak Country Paddlesports, in Wilmot, New Hampshire which he founded in 1997. John brings a wealth of experience and local knowledge to the water portion of this program. He has been a Hatha Yoga teacher for 38 years at community based studios in local communities, as well as coordinator of "Caribbean Yoga Ventures", Costa Rica, Cuba, Jamaica and Aruba. John has also been actively involved in leading a spiritual discussion and meditation group in the New London area for many years with focuess on such subjects as A Course in Miracles, and Eckhart Tolle's Power of Now. He has been a Director of Athletics for various schools in the U.S. and abroad, and holds an MS in Health and PE from the University of Illinois and is a graduate of two Outward Bound Intensives for Teachers in Colorado.
John's particpation will be dependent on whether he has to attend to his Kayak business that weekend.
Details (Program Flow/Equip List: HERE)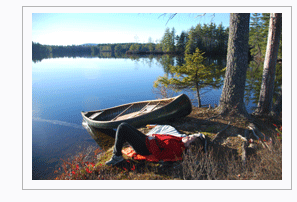 Hiking
Go deeper with your experience of the outdoors
Practice presence in nature
Using hiking and walking as a means of meditation
Rock Climbing
Movement on rock and climbing technique
Basic safety, tie-in procedures
Rock Climbing as a metaphor
Mindfulness and attention to the task, like martial art

Pond Excursion by Kayak/Canoe
Basic safety orientation, Intro to navigation
Using the pond and boat as vehicles for calmness and presence
Meditation/Quiet time on an small island on a local pond (such as pictured above)..
To Regiser, please contact the Retreat Manager, Ilene at Natural Dharma Fellowship via email at venizij@yahoo.com or for additional questions, feel free to call Randy Richards at Mountain Spirit Institute at 603-763-2668.

20120817 1550